Katie Dickinson Yoga Practicioner and Yoga Teacher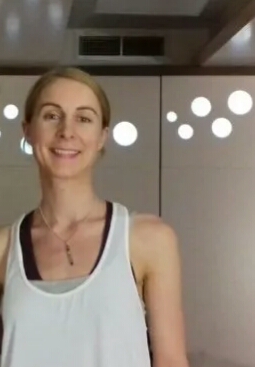 Katie has been teaching yoga for over 12 years and holds a 500-hour teacher training accreditation.
Her passion is delivering a varied and enjoyable experience of yoga for every student (in weekly classes, on a one -o-one basis and in workshop settings). Katie is qualified to teach pre and post-natal yoga and Menopause Yoga. Katie is also a qualified Kundadance Teacher.
Katie aspires to students becoming the best version of themselves. Her approach is grounded in a philosophy of maintaining and expanding functional movement in day-to-day life; moving without pain and releasing any deep held tension being housed in the body and mind. She takes a very holistic/person centered approach and has experience of working with all age groups and abilities.
Yoga helps us to remember that we always have a choice.
Katie's finds inspiration from the work of Peter Blackaby and Maya Fiennes.