Take your love for yoga to the next level
Yoga Teacher Training Online

300hrs Certificated - Online and Interactive - World Yoga Alliance Accredited

Join us on a transformational learning adventure
Our direct and practical online training is designed to help you develop as a professional yoga teacher and expand your teaching repertoire. Set the pace of your own learning and integrate the content with your home practice and teaching sessions.

8 study categories presented in 12 modules
Hatha Yoga Pradipika: In theory and practice, the foundational text and transcendent teachings of the HYP – the authentic, traditional Hatha Yoga style
Mind Keys: A fascinating exploration of yoga techniques, mantra, mindfulness and self-hypnosis. Discover tools to master your subconscious mind.
Six Namaskars: Original yoga dances, flowing sequenced movements and postures to integrate mind, body, feeling and breath. Accessible to all, dance becomes yoga and yoga becomes dance. Meditations in movement.
Anatomy & Physiology - Integrated Body Systems: Cutting edge approach to transform your yoga practice and your understanding of the body and mind. Covers 12 body systems, including the fascial communication system and tensegrity model, and applied polyvagal theory.
Subtle Yoga & Meditation : Deepen your awareness of pranic energy. Cultivate and unfold the extraordinary yogic potentials. Learn about your energetic anatomy - chakras, nadis, koshas, vayus, aura. Explore energy circulation, breath awareness and third eye meditations and so much more.
Teaching Skills: Transform knowledge into experience. Teach asanas safely, including adjustments and use of props, timing, transitioning, counterposing, sequencing, contraindications, benefits and adaptations. Design and sequence your own classes, workshops and retreats. Explore varying styles and methods of teaching, including a therapeutic framework for teaching yoga one to one. Become a versatile teacher and learn online yoga teaching skills for the 21st century.
Yoga Philosophy – Ancient, Medieval and Modern: Insights into the primary influences at play in Hatha Yoga from Vedic times to Patanjali - Samkhya, Yoga, Tantra, - summed up in Medieval texts such as the Hatha Yoga Pradipika, Shiva Samhita and Gherandha Samhita. Explore contemporary yoga systems, their pioneers and innovators, in relation to the traditions of the past.
Yoga Business and Marketing Success: Develop a successful marketing Mindset to launch and boost your business. Follow a clear, stepwise plan to market your business on Social Media. Top tips and guidance for choosing equipment and using technology
Tuition Fees Limited Time Offer
Was £1200. Now £900
Instalments may be paid using 'PayPal Credit' whilst accessing the course from day one.
Discover in our self-paced, interactive yoga learning portal
Pre-recorded videos: practices and lectures with expert tuition and demonstration
Audios: guided relaxations, meditations, mantras, and recorded yoga texts with commentaries
Course notes including supporting references
Illustrated, composed PDFs
Quizzes and activities, digitalised, state-of-the-art tools for individual feedback
Monthly Zoom (2 hours) session, to connect with the Lead Trainers on completion of each Module, for practical assessments, Q&A and small group coaching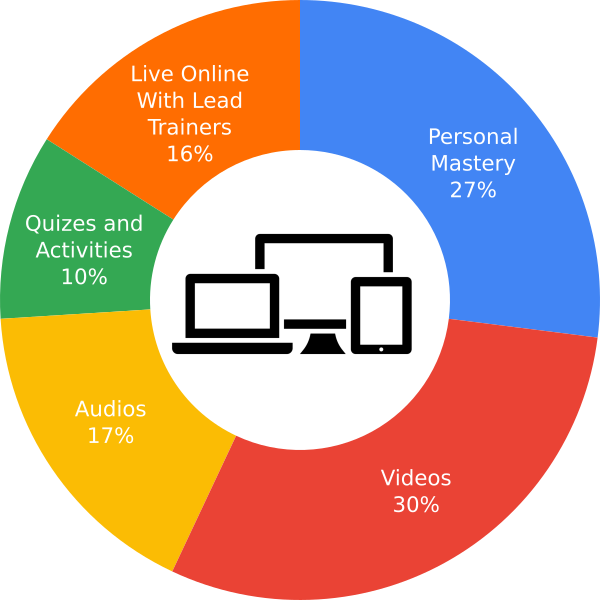 To access our user-friendly yoga learning portal you can use tablet, laptop or desktop computer.
Enjoy lifetime access to the course content.

Complimentary Bonuses
Free access to extra Shamayoga workshops.
A downloadable, original, royalty-free, ambient music album creating the perfect atmosphere for your yoga practice or teaching session.
Handy links to online resources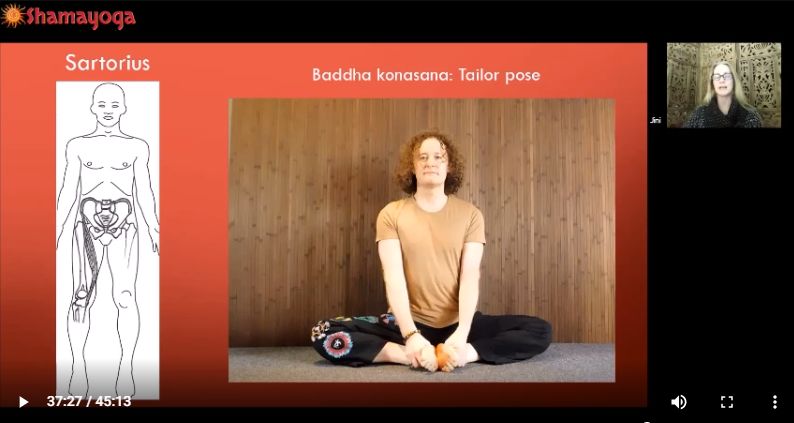 Join our Community
You can join our exclusive Shamayoga WYA300 Teach Your Yoga support community and connect with other students. Yoga is more than a practice. It's a way of life and we are with you all the way.
Who is 300 hrs online Yoga Teacher Training for?

Experienced yoga practitioners, including those who wish to deepen their practice and understanding of yoga without necessarily wanting to teach.
200 hrs yoga teachers. On completion you will be able to apply for World Yoga Alliance 500 RYT (200 + 300 hrs).
Qualified holistic arts practitioners who are also experienced yoga practitioners including pilates, dance and martial arts.
Whatever your yoga style and previous training, you are warmly welcomed.


Complete the course within 12 months or take up to 3 years!
You will have instant access to the training upon purchase, so you may start immediately. Just login to our learning portal and go to step one on the training spiral.

Set the pace of your own learning by progressing stepwise through the 12 modules of our training spiral. Each module of approximately 25 hours is divided into 8 study categories.

300 hours World Yoga Alliance certification is awarded upon completion.

Lead Trainers: Steve Avian(Bio) and Susan McHale(Bio)
Contributing Trainers: Katie Dickinson(Bio)
Testimonials from Students who have Studied with Shamayoga
"I completed my online with Shamayoga and can thoroughly recommend Shamayoga and the Lead Trainer, Steve Avian. Steve's devotion to the practice of yoga and the philosophies surrounding it were obvious to me from the outset, and throughout the course his ethical integrity was crystal clear. He inspires his yoga students and encourages them to explore their own yoga journey whilst supporting them in a nurturing way and his knowledge surrounding yoga is deep and plentiful. I gained so much more from my tuition with Steve than I ever thought possible, and it is through him and his teaching that I have begun what I hope will be a journey in yoga where I may inspire others in the same way that he has inspired me. I wouldn't hesitate to take another of Steve's courses because he teaches in such a natural and inspiring way and he brings yoga alive." Alison 2020
"Steve, Susan, just want to say a personal thank you to you both, for your support over the last year. I've learned a lot and the course has sparked my interest in a variety of paths that I'd never thought of a year ago. Parts of the course have pulled me towards things like chanting and mantras. I really enjoyed doing this. I learnt a lot with Steve, his knowledge is wide ranging, even now after my teacher training has finished, I find myself thinking, 'I get it, that's what Steve was saying'. One of the key things is his authenticity, he shares and teaches from his own experience, which sets his courses apart from others. His classes are well balanced and are delivered with his quiet, wry sense of humour." Karen Myers 2020
"I was immediately impressed with Steve's knowledge and I could relate well to his teaching style. Steve encourages each student to develop in his or her own style. He is genuinely interested in his students and gently guides them along their own yoga journey. While providing detailed information throughout the course, Steve also encouraged us to find our own way and to learn from each other. He did everything he could to allow us to continue learning and to complete the course. I am so grateful to him for everything that he has taught me and for his gentle encouragement. Thank you, Steve!" Paula 2020
"Thank you, Steve, for being a great teacher and mentor and for all that you have taught me" Fozia 2020
"Learning online is going to be advantageous for everyone as the world of yoga progresses and embraces technology. This I believe will be incredibly vital for future yoga student teachers as it will give plenty of practice time during a course to learn and adapt your style of teaching for filming and delivering online sessions before becoming fully qualified. I would highly recommend Steve, he is incredibly patient, understanding and lets you explore your own yoga. He is very encouraging and will always guide you in the direction you want to take." Gill Darlington 2020
"I am very grateful to Steve for everything I have experienced at the training: the new physical and emotional practices, expanding the knowledge of yoga philosophy and his spiritual guidance. It was lovely to have a simple structure and a clear tasks and goals to work to, to be able to find my edge and expand my yoga in a save and consistent way. I have met many wonderful people, who have become my friends and an excellent support team as we all watched each other grow and become teachers. I am inspired to learn more and share my knowledge and practice with others; and the course with Shama Yoga had given me the confidence and the courage to do so." Val Robinson 2020
"I highly recommend Shamayoga, Steve is a kind and thoughtful teacher with a wealth of knowledge." Karen Gillard 2020
"Steve, I have really enjoyed working with you and loved your openness. Your attitude has been very motivating, always. You teach both physical and spiritual yoga, always inviting us to explore more. I have been very blessed to train under your guidance. Everything is deeply appreciated." Monica 2020
"Thank you for everything - it has been such a wonderful journey that I am so glad I embarked on!" Anna 2020
Tuition Fees Limited Time Offer
Was £1200. Now £900
Instalments may be paid using 'PayPal Credit' whilst accessing the course from day one.